30 Italian Sofas To Embellish Your Living Room
What better way to revamp your living room than by sprucing it up with a nice, fancy sofa? But as easy as it sounds, finding the right piece that will perfectly match your space can be a tad tedious.
From considering the furniture's quality and measurements to choosing your ideal design, sofa selection requires painstaking scrutiny. After all, you're not just buying a piece of furniture; you're making a lifetime investment. But what exactly makes a sofa a vital part of your home?
It is the life of your living room
Having a living room without a sofa is like having a party without all the loud music and flashing lights—it's lifeless at its best. Without a doubt, a sofa is the most crucial piece of furniture in your living room. It not only serves as a magnificent centerpiece, but it also establishes the atmosphere and tone of your house. Once you spruce up your living room with a great sofa, it certainly adds the finishing touches to your home's interior design.
It brings comfort and style
You may want your new sofa to meet your needs without sacrificing style, and this means finding something that's both functional and aesthetically pleasing. It has to be both modern enough for today's tastes and timeless enough for it to serve you for the years or decades to come.
It is versatile
The best thing about sofas is their ability to act as other furniture in your house. They can be used as a bed, a working area, or even a dining space. They are the ideal place to spend your alone time or hang out with family and friends over a movie marathon or casual chit-chat.
With the points above, you certainly don't want to furnish your living room with just an average, dull sofa. So, if you're in the market for a top-notch option, spare yourself from dreary shopping by heading straight to Italian-crafted furniture. Each piece is endowed with delicate artistry and unparalleled quality to give your home a new level of sophistication and luxury.
Whether you prefer a classic or modernist aesthetic, there is an array of Italian sofas available to complement your space. So, here are 30 awe-inspiring sofa lists to give new life to your living room.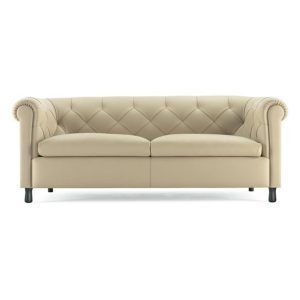 What is a sofa if not soft and cozy? This Arcadia sofa from Poltrona Frau flaunts its sleek structure, which highlights its ability in providing extreme comfort and eye-catching appeal.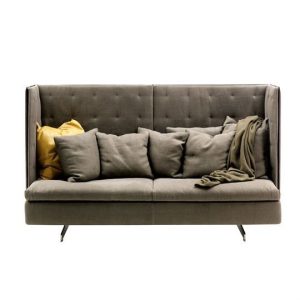 Designed by the renowned Jean-Marie Massaud, the GranTorino HB sofa will add a minimalist yet elegant flair to your living room.  With its titanium-painted feet with plastic protection tips, the modern sofa creates the illusion that it is suspended in the air. It also comes with a goose-down-filled cushion, which enhances its backrest and provides ultra-comfort.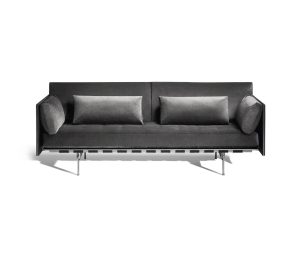 Another exquisite piece from Jean Marie-Massaud is this sophisticated modern creation of haute couture, the Clayton sofa. The luxurious stitching that runs along the entire outer surface of the leather-upholstered backrest and armrests creates an effect of refined three-dimensionality.
The seat cushions, on the other hand, are adorned with delicate, hand-sewn x-stitching with contrasting thread to evoke the hallmark of Jean-Marie Massaud for Poltrona Frau furnishings.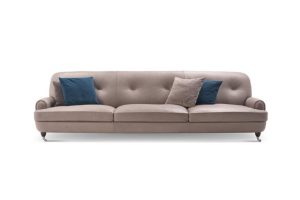 The harmonious combination of the classic elements of Poltrona Frau archives with more contemporary features is the foundation of this Novecento sofa. It exudes great and rigorous elegance, which makes it perfect in both formal and intimate settings.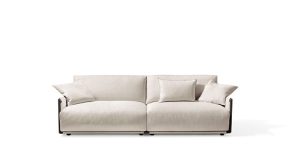 With a simple yet strong graphic line, the Adam sofa from Giorgetti highlights its defined and smooth structure that is a perfect addition to a cozy space. Not only is it a modular sofa, but it also comes with removable trinket compartments to allow you to perform other activities with convenience and comfort.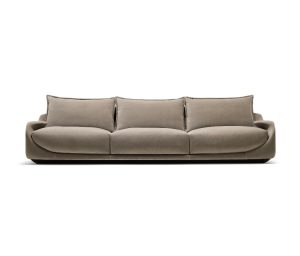 The Martini sofa from Giorgetti will not only upgrade the aesthetic of your living room, but also the quality of your get-togethers. Inspired by the shape of leaves, this sofa stands out for its soft and sinuous structure that adapts with elegance and sobriety to contemporary furnishing.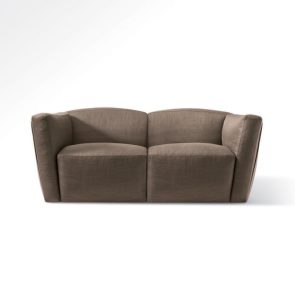 If you like sinking into the warm embrace of a squishy sofa, this My from Giorgetti can be yours to steal. Branded as an extension of the body, the sofa's soft-volume construction can adjust its shape to the weight of the person using it. It also comes with a cushion enveloped in stitched leather, giving your space a modern accent.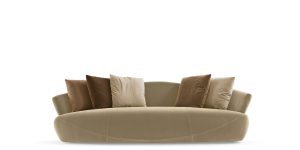 Inspired by a seashell, the Solemyidae sofa from Giorgetti boasts its shaped and anatomical frame that appears as though its backrest clasps with the seat. It comes in two neutral colors that will splash your living room with character and class.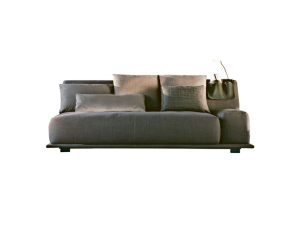 Fall in love every day with this Night & Day sofa from Molteni. It features a refined, thin structure to support its soft feather seat. Plus, it has a reclinable backrest to allow you to adjust it depending on your preferred level of comfort.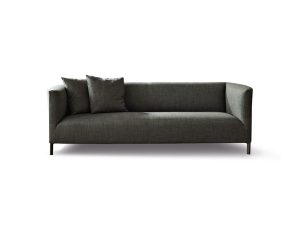 The breathtaking structure of this Breeze sofa from Molteni is an ideal choice to furnish your living room. It is a compact sofa that features an eye-catching line that suits modern city homes or luxury public spaces.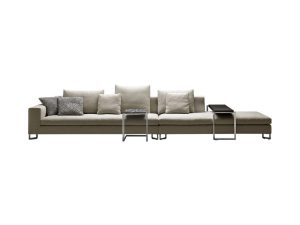 Go big with this Large sofa from Molteni. It employs top-level technology and a new generation of heat-sensitive foam to distribute weight with optimum efficiency and guarantee maximum comfort.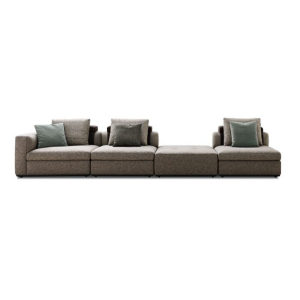 The flexible and dynamic structure of this Albert sofa encapsulates Molteni's DNA of exquisite craftsmanship. With its textured cushion and perfectly clean lines, this sofa will add a cozy ambiance to your living room.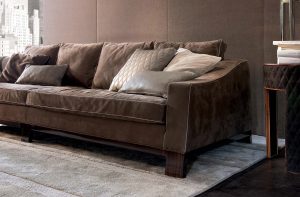 Make your family bonding more meaningful with this Bond sofa from Medea Lifestyle. It is a three-seat sofa that offers ample and comfortable seats and is a rustic yet elegant suggestion for your living room.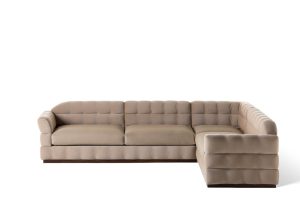 The unique, textured structure of this Borromeo sofa can serve as the centerpiece of your living room. With its flared armrests and matte-lacquered-gold plinth base, this swoon-worthy piece can transform your living room into a plush and polished space.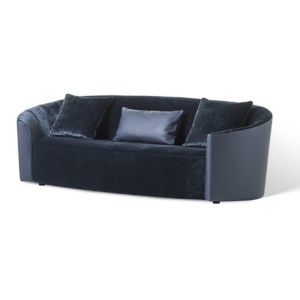 This Cloudy sofa from Medea Lifestyle will have you floating on cloud nine. The curved backrest of this heavenly piece of furniture nearly appears to snuggle people into its embrace. Its design, which oozes luxury, will incorporate warmth and comfort into your living space while simultaneously maintaining a distinctive, streamlined appearance.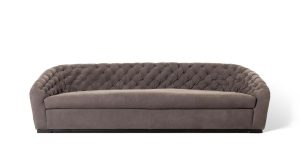 This modern-looking Colbert sofa exudes both comfort and style. It is available in either fabric or leather upholstery and has a unique enveloping structure, perfect for giving a signature look to your living room.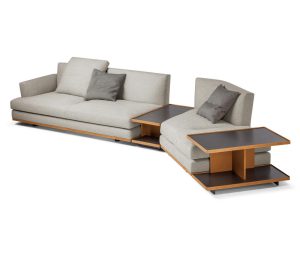 Staying true to its name, the Come Together sofa is a piece of furniture perfect for large gatherings like late-night hangouts or a cozy movie marathon. To reinforce its functionality and versatility, it comes with a concealed compartment and a back-to-back storage unit so you can store your things conveniently.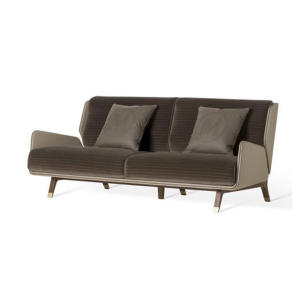 The forward-looking appearance of this Sophie sofa is the epitome of class and luxury. With its ribbed mocha cushion and decorative touches of rigid leather, wood, and metal, the sofa boasts intricate and stunning details that will add an architectural appeal to your living room.
The soft edges and clean design give this Galet sofa from Giorgetti a pure, inviting feel. It is a pebbled-shaped sofa that is a fresh, simple, yet stylish addition to your living room.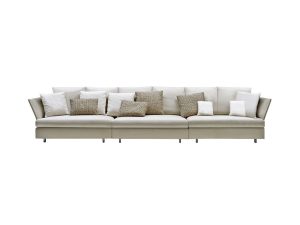 Take a good rest as if it were always a holiday with this Holiday sofa from Molteni. Featuring a light frame structure and chic, comfy seats, this sofa is the ideal place to lounge after a long, tiring day.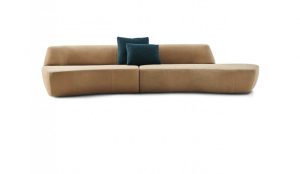 Both ergonomically correct and visually appealing, this Surf sofa will make waves in your living room. With its rounded form and unique, cushy backrest, it can easily be a great addition of elegance and sleekness to your space.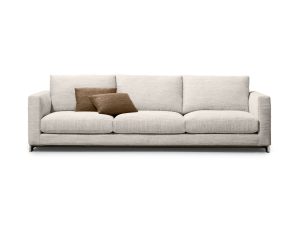 If you love to spruce up your living room with classical decor, get cozy on this Reversi sofa from Molteni. Designed by Hannes Wettstein, this sofa will provide your space with comfort, tasteful volume, and excellent balance.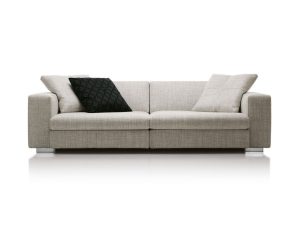 This Turner sofa is all about refined structure and maximum comfort. With its modern, square arm design, this piece will be an absolute head-turner in your living room.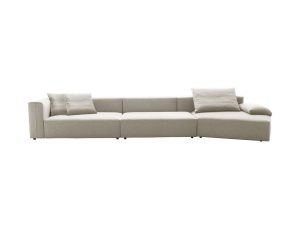 If you're on the hunt for a sofa that you can change up on occasion, you are in luck with this Freestyle sofa from Molteni. It comes with various-sized seats and backrests to allow for symmetrical or asymmetrical combinations. With its modular and timeless modern design, the configurations of this sofa are endless.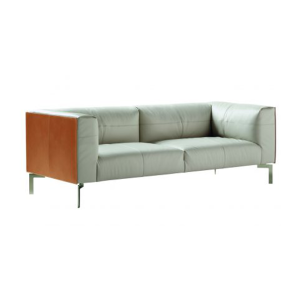 The unconventional material combination elevates this Bosforo sofa above the ordinary. It features a calibrated style that is carefully tailored to provide the optimum level of comfort. The delicate stitching of different leather upholstery creates a harmonious visual continuity of surfaces and, at the same time, a pleasant material contrast.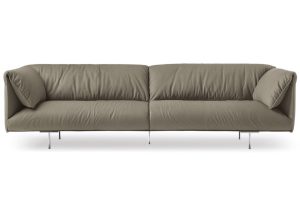 Designed with an enveloping, relaxed elegance in mind, this John John sofa from Poltrona Frau accentuates the feeling of a welcoming seat. The cushion, padded with plush goose down and covered on the back in micro-perforated leather Frau®, adapts to the movements of the body to give you a more comfortable rest.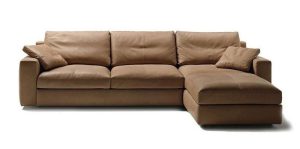 With an embracing design and generous seats, this Massimosistema will be a welcome addition to your living room. With its dry lines and geometric volumes, this piece is a modern evolution of the sofa. It comes in different seat capacities, with or without armrests, so you can have the freedom to organize your space depending on your mood.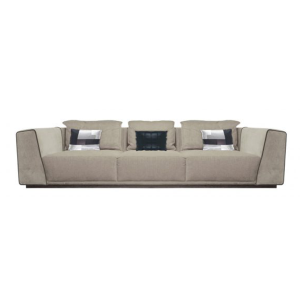 No matter where you place this Iveberg sofa, it's guaranteed to melt all eyes. With its sleek, modern design that instantly adds a luxurious feel to your living room, this cream-colored sofa with distinct linings is sure to knock people's socks off.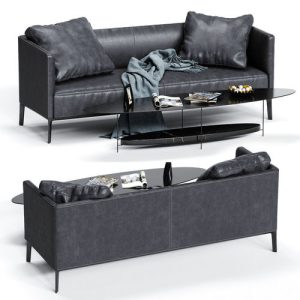 If your preference turns toward slender designs, this Camden sofa is the perfect one to add to your space. The firm structure of this sofa provides a sense of coziness and comfort for the body. Plus, its versatility allows it to go with any type of decor in your living room.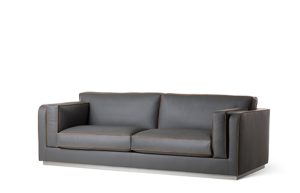 The elegant shade of gray leather and matt-lacquered-silver basement will add a luxurious touch to your living area. Not to mention the polished gold linings that make this Como sofa exceptionally opulent.
CONCLUSION
A sofa is a great investment and a key part of your living room. It provides unrivaled comfort and functionality while also making a chic statement. At Furnitalia, we offer a collection of top-notch sofas and other pieces of furniture to give your home the much-needed makeover it deserves.
Visit our three-story showroom in Bonifacio Global City and find the piece of furniture that speaks to you from over our 30 Italian luxury brand partners.